2018-01-YS-ECI AWARD WINNER MARIYA STEPANOVA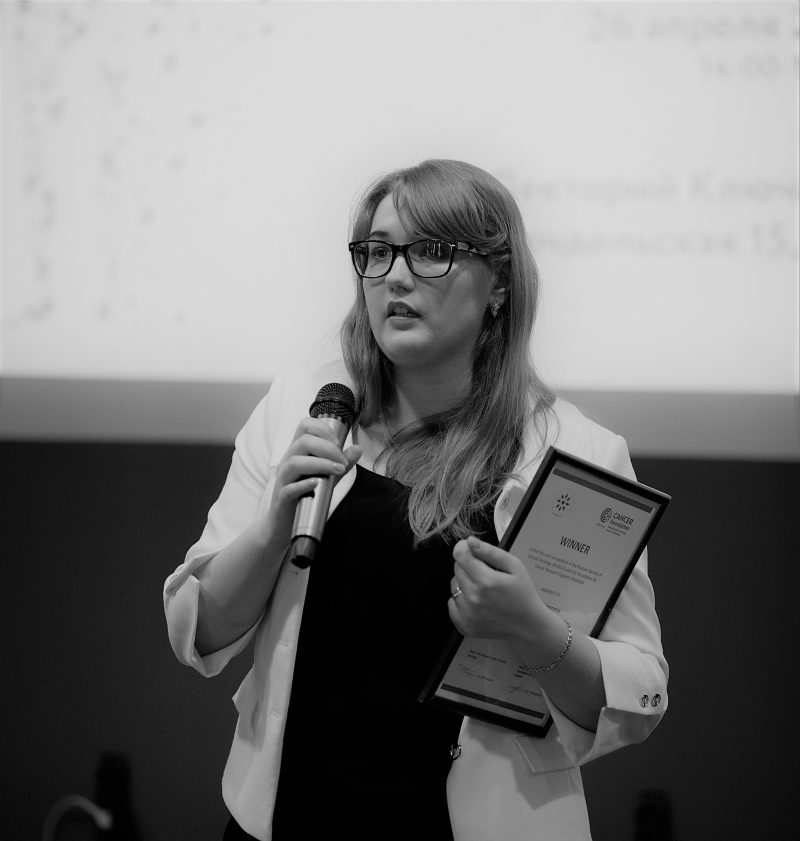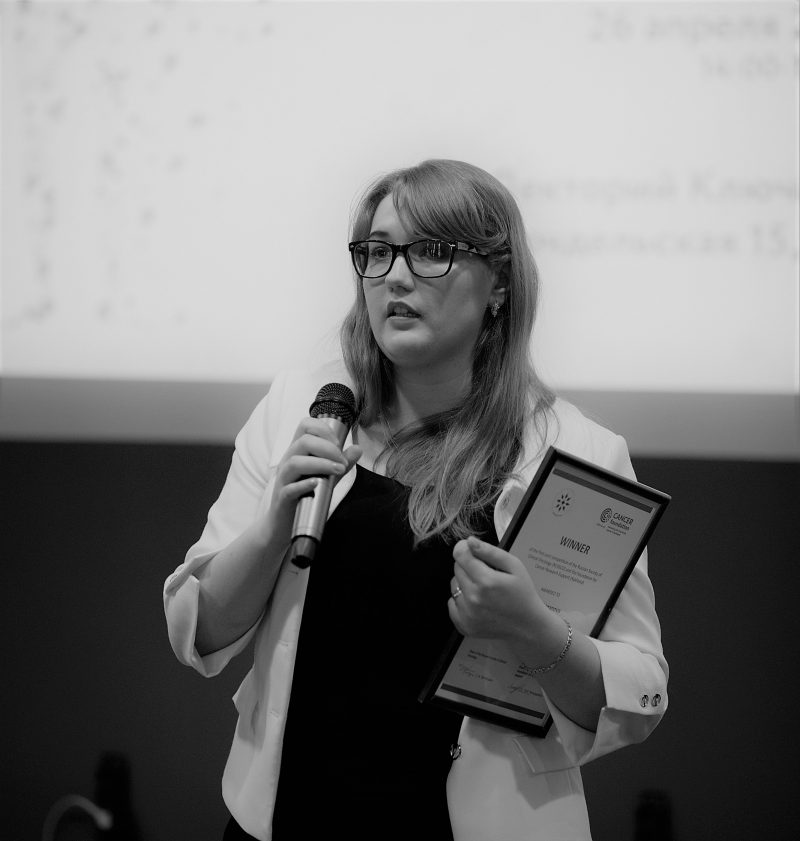 Stepanova Mariya Leonidovna (St. Petersburg Clinical Research and Practical Center of Specialized Types of Medical Care (Oncologic))
​
Project:
Development of diagnostic platform for monitoring of EGFR mutation C797S by RT-PCR cfDNA in patients with NSCLC
Funding:
250 000 rubles.
Brief Description:
Lung cancer is one of the most widespread forms of malignant tumors. Adenocarcinoma of the lung is the most frequent morphological variant. In the European population, 15-20% of adenocarcinomas are associated with the presence of activating mutations in the EGFR gene. As the standard first line therapy, first and second generations of small molecule tyrosine kinase EGFR inhibitors are widely used. Currently, it is possible to determine both primary activating mutations (ex19del, L585R) and resistance mutations (T790M) not only by using histological material of the tumor, but also by analyzing circulating tumor DNA (cDNA) isolated from blood plasma. Determining molecular abnormalities in blood plasma allows to shorten study time, to significantly reduce the risk of invasive manipulations for patients, as well as to evaluate the results of treatment by quantitative analysis of different molecular variants of the EGFR gene in cDNA.
Over time, all patients develop resistance to therapy. The most common mechanism of resistance to third-generation inhibitors is the appearance of the mutation C797S. While the evaluation of primary activating mutations, as well as the determination of treatment tactics based on the presence or absence of T790M in cDNA, is widespread in Russia, the determination of mutations bearing resistance to third-generation inhibitors is currently conducted in just a few centers with access to the next generation sequencing equipment.
In the laboratory in St. Petersburg it is planned to develop a method for determining the C797S mutation in cDNA that would be more accessible in most clinical diagnostic laboratories using just real-time PCR. This would make it possible to dynamically evaluate the effect of treatment in patients receiving third-generation EGFR inhibitors and to timely identify disease progression in order to determine tactics of further therapy and improve treatment results.