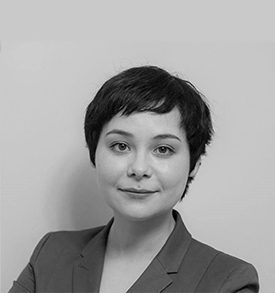 Leysan has a 15-year experience in venture capital investment and management of early stage start-ups in technology segments. She specializes in life sciences industry with focus on drug development, medical diagnostics and equipment. Leysan was a Managing Director of RUSNANO Management Company responsible for venture investments and companies portfolio management. As a member of the Board of Directors, she played an active role in portfolio companies' strategic development, corporate management and fundraising.
Prior to joining RUSNANO in 2004-2008 Leysan worked as Manager of Innovative Projects and Head of the Investment Department and at the Technopark "Idea" supporting and consulting early stage start-ups in investment and business development process. She also held responsibilities for development and structuring of regional innovation infrastructure. In 2004, she worked at insurance company "ROSNO" in the role of a Senior Expert for Medical Insurance.
She holds an MBA from The Russian Presidential Academy of National Economy and Public Administration in innovation and technology management.