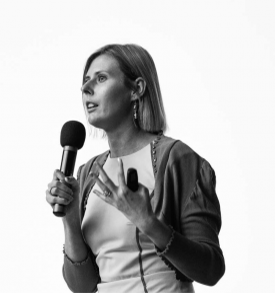 Kristina joined Gero LLC in 2017 as a Chief Medical Officer. Her main task is to develop and execute clinical strategy for the company's pipeline. Prior to that Kristina headed Oncology Center of Excellence in the Biomed Cluster of Skolkovo Foundation. Her main task was to support the development and commercialization of biomedical science and technology in Russia, particularly in oncology, including participation in the due diligence process for grants, identification of excellent science in the oncology area in Russia, and facilitating its commercialization, as well as transfer of cutting edge start-up companies to Russia.
Before joining Skolkovo Foundation, Kristina worked as a Scientific Advisor for Oncology in Bristol-Myers Squibb (Russia).
Kristina has a degree in internal diseases and hematology, as well as a PhD degree in acute leukemia cytogenetics. She continues her research activities in oncology. Kristina also acts as a volunteer for charity organizations.