2019-01 AWARD WINNER ALEXEY RUMYANTSEV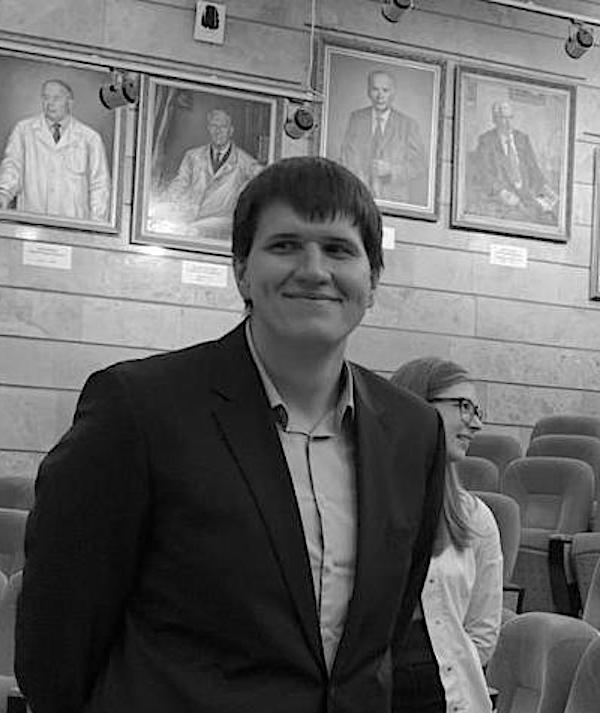 Rumyantsev Alexey Aleksandrovich (N. N. Blokhin National Medical Research Center of Oncology)
​
Project:
Randomized multicenter phase II trial to assess the efficacy of platinum-based chemotherapy vs standard non-platinum therapy in patients with platinum-resistant recurrent ovarian cancer (EPITROC)
Funding:
463 000 rubles
Brief Description:
Ovarian cancer is a chemosensitive tumor. The disease can be completely or almost completely eradicated in up to 80% of patients after the initial treatment. Unfortunately, the natural course of this disease is associated with a high risk of relapse (recurrence) and sooner or later the tumor "returns" in most patients. This requires new rounds of chemotherapy aimed at controlling the disease as long as possible – the relapsed ovarian cancer cannot be cured, but it can be controlled by alleviating the symptoms and prolonging patients' life.
One of the most effective drugs for the treatment of ovarian cancer is platinum agents, rightfully recognized as the backbone of chemotherapy for this disease. At the same time, the dominating in Russian and foreign oncology paradigm states that there are "early" (so-called platinum-resistant) and "late" (platinum-sensitive) relapses of ovarian cancer. It is assumed that patients with "early" relapses of ovarian cancer will not benefit from the reintroduction of platinum drugs due to the low sensitivity of tumor cells to platinum salts. Various non-platinum agents are proposed as options; however, the probability of their "success" does not exceed 20%.
We believe that this paradigm needs to be revised, and the reinduction of platinum drugs in combination with modern cytostatic agents will significantly improve the treatment results of "early" relapsed ovarian cancer. The study, supported by the RakFond, is aimed at a deeper understanding of relapsed ovarian cancer treatment and clarifying the role of platinum agents in the therapy of "platinum-resistant" ovarian cancer.