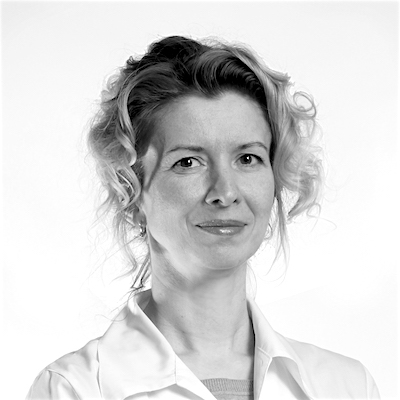 Professor Semiglazova is an oncologist of the highest category. Her professional interests include the development of innovative and improvement of existing methods of drug therapy and medical rehabilitation of cancer patients.
Under her guidance, several state tasks on the development of modern diagnostic methods and the integrated treatment of malignant neoplasms in adults and children have been completed.
Over the past 5 years, Prof. Semiglazova has been a leading specialist in the field of medical rehabilitation of cancer patients, a new clinical area in the Russian Federation. Professor Semiglazova is the deputy editor-in-chief of the newly created journal "Physical and Rehabilitation Medicine, Medical Rehabilitation" in the section of "Medical Rehabilitation in Oncology".
She has worked at the N.N. Petrov National Medical Research Center of Oncology for over 20 years. In 2002, she defended her PhD dissertation thesis ahead of schedule for the degree, in 2013 – her doctoral dissertation thesis. Since 2014, she's headed the scientific department of innovative methods of therapeutic oncology and rehabilitation. Professor Semiglazova is a board member of the Russian Society of Clinical Oncology (RUSSCO), a board member of the Russian Society of Oncommammologists (ROOM), a board member of the Society of Oncologists-Rehabilitologists, a member of the Union of Rehabilitologists of Russia, the American Society of Clinical Oncologists (ASCO), and the European Society for Medical Oncology (ESMO), the European School of Oncology (ESO), as well as a member of the RUSSCO and ROOM expert groups on the preparation of practical recommendations of the Ministry of Health for the treatment of malignant tumors, recommendations for supportive care; she is a member of the Working Group on recommendations for the rehabilitation of cancer patients.
With the direct participation of Professor Semiglazova over the past 5 years, more than 40 patient schools have been held for cancer patients with the participation of oncologists, medical psychologists, and lawyers.
In 2018, Professor Semiglazova, together with the Council of Young Scientists, organized the publicly accessible SPOT group "Science and Practice in Oncology Training". Currently, she is the supervisor of 10 PhD students, 5 of whom have successfully defended their dissertation thesis.
She has authored more than 150 scientific papers, 5 monographs, several chapters in 5 oncology textbooks, 20 teaching materials for doctors.